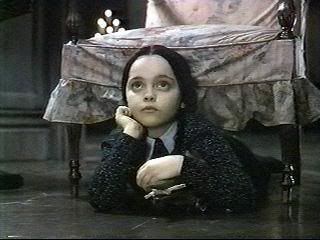 Went shopping today and instantly remember how horrid shopping in the West end can be. WAY too busy and realistically shop after shop of the same crap.
but it's ok, i'm home now, and the Addams Family is on telly WOOOOOOOOOO
I've not seen it in years, but it still looks so modern. Oh to be involved in the Set/Art Direction on that Movie :) some brilliant performances too, really must buy it on DVD.
PARTYPARTYDISCOTIMETOMORROW!!!